Guidance Backed by
Real-World Experience
Schedule your free case assessment today. Our attorney can discuss your needs with you in English or Spanish.
Martin G. Prego
Attorney at Law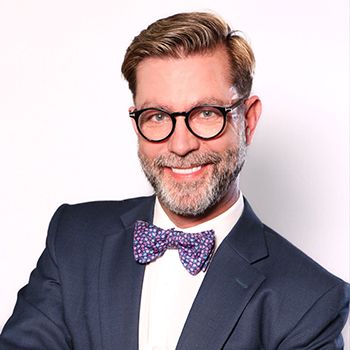 Martin George Prego was born and raised in Buenos Aires, Argentina. He graduated with honors in 1997 with a dual bachelor's degree in Political Science and International Relations from Universidad del Salvador ("USAL") in Buenos Aires, Argentina. Martin was awarded two semesters at the University of Miami under the International Exchange Program where he took courses in international business. In 2018, Martin received a Juris Doctor from Mitchell Hamline School of Law, in St. Paul, Minnesota, and a certificate from MH Alternative Dispute Resolution Institute in Advocacy and Problem-Solving.
Martin Prego started his career at Merrill Lynch in 1997 where he held several positions including bank operations supervisor, banking officer, and compliance & risk management supervisor. In 2004, Martin joined Espírito Santo Bank in Miami, Florida. At ESB, Martin served as AML/BSA/OFAC Officer and Head of Compliance. Martin also served as AML Principal of ESFS, a wholly owned broker/dealer of ESB. In 2013, Martin joined Gibraltar Private Bank & Trust, in Coral Gables where he served as SVP of Compliance assisting the bank with its then OCC imposed Consent Order. In 2014, Martin joined Brickell Bank as Group Chief Compliance Officer. He was responsible for managing all aspects of the bank and its subsidiary's compliance programs. During his tenure, Martin led the resolution of regulatory orders from various regulators, implemented and managed risk-based AML/BSA/OFAC & regulatory compliance programs. Between 2016 and 2019, Martin was also the President of BGM, a broker-dealer wholly owned by Brickell Bank.
Martin Prego has extensive experience assisting banks, broker-dealers, and investment advisors in a broad range of issues, including regulatory matters, resolution of regulatory enforcement actions, merger and acquisitions, regulatory examinations, and informal legal & regulatory issues. Martin has fostered a solid reputation with state and federal regulators such as FDIC, OCC, SEC, FINRA, and State of Florida Office of Financial Regulations.
During his banking and financial services career, Martin Prego has served in several banking associations committees such as Florida Bankers Association Government Relations Council, FIBA, and ACAMS. Martin has also served as a speaker in several webinars, trainings, and annual anti-money laundering conferences organized by the Association of Anti-money Laundering Specialists ("ACAMS"). Martin is also a published author of articles in matters involving banking, anti-money laundering, and terrorist financing within ACAMS publications.
With a wealth of experience in banking and financial services, Martin is uniquely positioned to provide legal assistance and support with mergers and acquisitions, establishing and enhancing financial services products and services, provide counsel in banking and securities regulatory enforcement and examination proceedings for US and non-US financial institutions and their trade associations, and corporate governance matters for a wide variety of organizations. Particularly, Martin has a strong knowledge and experience to handle AML/BSA/OFAC compliance matters within the organization and with regulatory bodies.
I'll call upon my time spent in the finance and securities industries to advise you during your case.
Bar Admissions
Education
J.D. - Mitchell Hamline School of Law (St. Paul, Minnesota), 2018

Earned a certificate in Advocacy and Problem Solving from the MH Alternative Dispute Resolution Institute

B.A. - Universidad del Salvador (Buenos Aires, Argentina), 1997

Political Science

International Relations